STORES WE CHOOSE TO WORK WITH:
(Select logo to learn more about each 🙂 )
BRANDS WE SUPPORT HERE ON ELEVATED: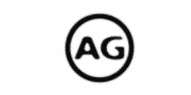 The Brand
We believe in being socially active and responsible. Whether it's our Ozone Technology and use of eco-conscious fibers, or our partnership with charity: water, a non-profit organization dedicated to bringing clean and safe drinking water to people in developing nations, we are committed to making a difference.
Revered by retailers, lauded by influencers, chosen by you, we've enjoyed being a part of your personal style. Reflecting back and thinking forward, we're proud of our story and grateful for the opportunity to share it.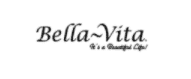 The Brand
Bella~Vita® is an elegant line of designer footwear for women, capturing the essence of natures textures and colors. Each pair of Bella~Vita shoes offer exceptional styling and detail all with comfort and wearability in mind.
Bella~Vita shoes are crafted using luxury materials and a nicely padded footbed. Available in a large range of sizes and widths, you will feel the exceptional fit and comfort offered by Bella~Vita.
Today's demanding customer wants it all, she doesn't want to sacrifice style for comfort. When she purchases a pair of Bella~Vita shoes or sandals, she knows that she has chosen right. Take a look at what Bella~Vita has to offer.
The Brand
Available exclusively at Nordstrom, BP. offers the best of juniors fashion, with cute, cool and covetable looks at affordable prices. Head-to-toe outfits include a wide range of clothing—like jeans, dresses, sweaters, tops and more—as well as shoes, accessories, handbags and jewelry. BP. encourages the wearer to have fun with fashion while still being herself.
                                                   The Brand
Converse gave birth to the quintessential American sneaker. Favored by athletes, rock stars and celebrities for nearly a century, the iconic 'All Star' has become synonymous with cool. Today, Converse continues to cultivate its fashion mainstay status with classic and cutting-edge styles in touch with the latest trends.
The Brand
Havaianas embodies the fun, vibrant and spontaneous way of Brazilian life. As the original flip-flops created in 1962, Havaianas have been bringing the Brazilian spirit all around the world with high quality rubber and bright, joyful designs. Add instant joy to your feet with comfort and happiness.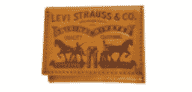 The Brand
The Levi's® women's collection is an expansive curation of signature fits that cater to an endless variety of silhouettes. The Lot 700 collection offers a stunning variety of chic, fashion-forward jeans in skinny, slim, and bootcut fits. The 300 Series hugs curves and perfectly complements silhouettes with shaping leggings, skinny jeans, and bootcuts. Ladies, you get your own 501® Original featuring a score of subtle, modern updates for a boyfriend look, while jean jackets, classic, trucker, moto, and military field jackets, pieces round out the collection.

The Brand
Lush Clothing is for the alluring, the ambitious, the adventurers and the trendsetters. The Lush girl is noticed for her youthful spirit. She is on the go and confident; upbeat and effortlessly stylish. Based in LA, Lush has spent over ten years creating versatile pieces with Californian flair for nights that go well into the morning and days spent on the town. Since the brand was founded we have valued our savvy customers and are continually dedicated to creating stand out pieces that are uncompromising in style.
The Brand
Rooted in a dedication to innovation and helping people improve their game, Nike asserts that we're all athletes and strives to outfit each of us with the high-performance gear our workouts need. Founded in Oregon by a track athlete and his coach, this now globally renowned brand creates inventive shoes and apparel for athletes at all levels.
The Brand
Our brand first launched in February 2005 in high-end retailers including Intermix, Ron Herman, Bergdorf Goodman and Harvey Nichols. Paige's designs became an instant obsession of consumers, celebrities, and prominent fashion editors. Quickly, we unveiled our men's, petites and maternity ranges – all created with the same commitment to the craft. Every style we create is wear-tested, and tested again. We are completely obsessed with designing pieces you'll live in-jeans that go from morning to moonlight; the perfect pair that works like a charm, always; pieces to help you stand tall in what you're wearing, and take you exactly where you want to go.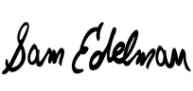 The Brand
Since its inception in 2004, designer Sam Edelman's eponymous brand has defined laid-back luxury and timeless American style.  Bringing together a lifetime of global travel, a love of timeless design, and more than 30 years of experience in footwear, the Sam Edelman collection is inspired by a life well-lived.  With flagship locations in New York City's Soho shopping district and on North Beverly Drive in Los Angeles, Sam Edelman continues to expand its retail presence worldwide.  The Sam Edelman Brand is a division of Caleres, Inc.
The Brand
Inspired by children he befriended while traveling the world, Blake Mycoskie founded TOMS in 2006—a company that matches every pair of shoes purchased with a pair of new shoes for a child in need. Sunglasses followed in 2011 using the same business model: for every pair purchased, TOMS provides prescription glasses, medical treatment or sight-saving surgery. One for One®.

The Brand
7 For All Mankind is the world's premiere premium denim brand. Launched in 2000, the brand quickly earned critical acclaim for its fits, fabrics & finishes after gracing the backsides of celebrities and tastemakers. Recognized and celebrated around the globe, we are the symbol of the effortless, sexy sophistication of California style. Today we create a full range of denim lifestyle products including sportswear, footwear, eyewear, handbags, belts and kids that complement our core business.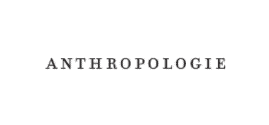 The Brand
Our customer is a creative-minded woman, who wants to look like herself, not the masses. She has a sense of adventure about what she wears, and although fashion is important to her, she is too busy enjoying life to be governed by the latest trends. To her, Anthropologie is a portal of discovery—a brush with what could be. A place for her to lose—and find—herself.
Our product offering consists of women's apparel and accessories, intimates, home furniture and décor, beauty and gifts. Each caters to the lifestyle of our five muses: soft & delicate; boho chic; easy cool; elegant classic; and modern sporty.

The Brand
Beyond Yoga is a luxury athleisure brand designed to seamlessly transition from studio-to-street. Each item is meticulously designed and tested to ensure that you don't just look good in it, you feel good in it. Our products are made for modern living, blending fashion and function for styles you can wear anywhere. We take classic silhouettes and elevate them with intricate strap constructions, mesh insets, striking prints, lush textures and bold cutouts. Beyond Yoga is crafted in Los Angeles, made from the most luxurious fabrics out there with no-hassle care. No matter where life takes you, our clothes keep up with your toughest workout and beyond.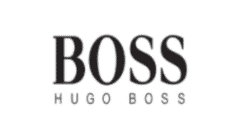 The Brand
BOSS offers versatile collections of modern yet classic styles for business, leisure and formal events. A range of clothing, shoes, accessories and cologne satisfies the most demanding tastes and complements the wearer's personality. With several lines to choose from—including BOSS Orange, BOSS Green and HUGO—there's a BOSS look for every occasion and attitude.

The Brand
In the 1990s we were seen as trailblazers because our clothing looked and felt just as at home on the golf course as it did off. And because we took pride in every detail, we were known for our superior quality. This is the standard we've upheld through the years, and it remains the same today. Our pioneering spirit shines through in each piece of apparel we produce. Our mission has always been, and continues to be, to provide our customers with seamless transitions between working days, busy weekends, playtime, and nighttime.
The Brand
Free People, a specialty women's clothing brand, is the destination for bohemian fashion that features the latest trends and vintage collections for women who live free through fashion, art, music, and travel. The brand offers a wide range of products from apparel, to accessories, intimates, outerwear, home, and beauty – all reflecting a high level of quality, invoking attributes of femininity, spirit, and creativity in its design, while creating the perfect festival clothing. The vintage collections are exclusively available on FreePeople.com, and are bursting with rare personality and eclectic history.

The Brand
Our soft, breathable and comfortable footwear invited young families to break the rules, kick back and enjoy a comfortable, casual way of living. With over 17 million pairs of shoes sold every year in more than 165 countries around the world, Hush Puppies is a global brand, a household name and a cultural icon that embodies the lighthearted spirit of its beloved basset hound.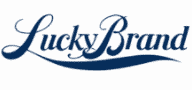 The Brand
We know that jeans are much more than just denim and grommets; they're a true blue American icon.
Staying true to the rich heritage — and authentic, all-American spirit — of denim, Lucky Brand began crafting great-fitting, vintage-inspired jeans in Los Angeles in 1990. We gave them their distinctively Lucky look by literally putting them through the wringer — ripping, fraying, sanding, patching and washing by hand — to give them true character and soul. Then, we added authentic hardware, personalized touches and playful details, and an American legend was born.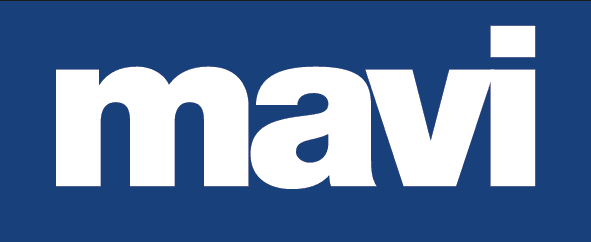 The Brand
Designing and producing products that are known for their superior quality, the brand has a strong reputation as a leader in the luxury denim market. Reinforcing the importance of product innovation, Mavi regularly partners with industry leaders and top fabric houses, such as the Indigo Move collaboration with designer Adriano Goldschmied in 2016. The brand has also had many of the most successful and sought after models as the face of their global seasonal campaigns, including Adriana Lima, Elsa Hosk, Barbara Palvin and Lucky Blue Smith.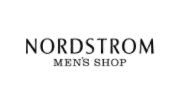 The Brand
Available exclusively at Nordstrom, the Nordstrom Men's Shop label offers modern essentials with timeless style and trusted quality. Every piece is designed to make the wearer look effortlessly well dressed—and ready for any occasion. Ranging from casual to formal, Nordstrom Men's Shop clothing, shoes and accessories go from work to weekend and beyond with ease.
The Brand
In 2002, Marcus Wainwright and David Neville founded rag & bone in New York City. The brand instantaneously distinguished itself by combining their British heritage with directional, modern design. The importance of quality, expert craftsmanship and attention to detail resonated deeply, in forming rag & bone's core philosophy. With a downtown sensibility, signature clean silhouettes and an inherent integrity, rag & bone continuously redefines urban style. From classic chukka boots to modern and sleek oxfords, rag & bone embodies effortless cool and chic style all year round.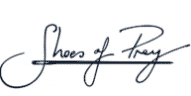 The Brand
Four words: design your perfect shoes.
Since 2009, we've been making flats, heels, wedges, sandals and more that you can't get anywhere else – because they're designed by you, for you.
The process is easy and fun: with our 3D designer you choose the shape, colour and height of your shoes. We custom make them to your specifications in around four weeks and ship anywhere in the world.
The result: you'll never wish your shoes had a lower or higher heel, came in another colour, or had more or less embellishment. You'll never see the same pair on anyone else. And you'll never walk home with your heels in your hands again.
Your design. Your size. Your perfect shoes.

The Brand 
TOPSHOP is an emporium of fashion, a design-led brand, and leader of trends. Breadth and diversity is demonstrated across covetable ranges which include TOPSHOP UNIQUE and TOPSHOP Boutique. Housing over 400 new stylish must-have mainline clothing and accessories which launch weekly. Recognised as the original design collaborator and champion of emerging talent; campaign alumni include supermodels Cara Delevingne, Karlie Kloss, Gigi and many more. TOPSHOP's exclusive designer capsules have gained global acclaim.TOPSHOP.COM is celebrated for being a digital leader attracting on average over 4.5 million weekly visits.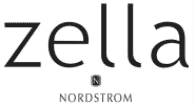 The Brand
ZELLA
Available exclusively at 

Nordstrom

, Zella provides functional and fashionable athletic wear for women, men and girls. Offerings include leggings, shirts, shorts, outerwear, accessories and more for any type of activity, from yoga to high-impact cardio to running and beyond. Zella athleisure clothing also serves as perfect

loungewear

for weekends and other casual occasions
.

The Brand
BB Dakota operates from the belief that life is a series of stories you tell, and a life with style is a story well told. Having evolved from a family-owned manufacturing business, BB Dakota is passionate about well-made clothes at reasonable prices. The current line of dresses and coats features a range of silhouettes that work for a variety of formal and informal occasions.

The Brand
Bonobos was founded on a simple principle: men's clothing should actually fit, and shopping for it should be totally painless. Headquartered in New York City, the brand originally focused on creating great-fitting pants, which resulted in their best-selling Washed Chinos. Today, Bonobos has expanded to include a full line of shirts, dress pants, polos, sweaters and more.
The Brand
Inherently long lasting & durable, Climawear seamless knit styles are as strong as they are beautiful, and won't wear out before you do.
Free of pressure points which can often pull and limit movement, Climawear seamless performance pieces are specially designed to act & feel like a second skin, harnessing the perfect balance between compression and full-flexibility. All wrapped up into a comfortable controlled hold, Climawear styles incorporate technical performance enhancing features that keep you dry and supported for as long as you wear them. 
Paired with a refreshing take on fashion and innovative use of seamless knit technology, Climawear delivers unmatched quality and style, at an affordable price.
The Brand
We believe in looking good,
feeling good, doing good,
and sisterhood.
Fabiana Choi and Adriana Leaw started Everly with the vision to create a line inspired by the world around them. Always collaborating and bringing together their different personalities, their shared passion is what brings the Everly girl to life. Their idea of meshing life and fashion together has developed a brand that consists of  pieces that can easily be found in their own personal wardrobe. Always evolving, but never changing. The Everly girl is fun and free. She is inspired by other women in her life and love. She is confident and if she fails, she is not afraid to try again.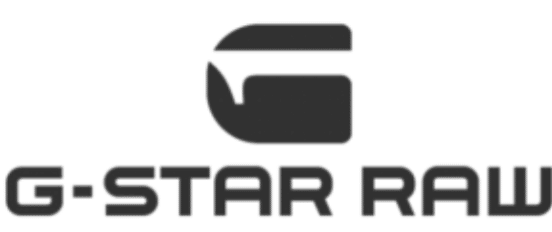 The Brand
Since our creation in 1989, G-Star's philosophy has always been, 'Just the Product.' This single-minded approach has led to many denim 'firsts': the introduction of 'luxury denim for the streets,' by fusing high-level craftsmanship with street level edge to create a new denim sector; the positioning of raw, untreated denim as a wearable and desirable material; and the evolution of our distinctive denim silhouette, through the adoption of architectural and 3-D thinking into denim construction.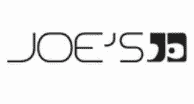 The Brand
Founded in 2001 by Creative Director Joe Dahan, Joe's redefines everyday style with its inherently LA sensibility and distinctive rock + roll point-of-view.
With an emphasis on offering the perfect fit for everybody, the brand takes a revolutionary approach to denim and sophisticated classics, incorporating the very latest in technology to offer product that is beautiful, innovative, and fits flawlessly.

The Brand
Our vision for our store was to create more than a place where people could get gear to sweat in, we wanted to create a community hub where people could learn and discuss the physical aspects of healthy living, mindfulness and living a life of possibility. It was also important for us to create real relationships with our guests and understand what they were passionate about, how they liked to sweat and help them celebrate their goals. Today, we do this in our stores around the globe.

The Brand
When it comes to footwear, combining comfort and style is a tricky feat that only few have mastered. Naturalizer® has done just that.  Finding a style that oozes sophistication and wraps your feet in cushioned comfort is finally a reality and right at your fingertips! Hooray! You can find chic high heels that are perfect for a night out and modest pumps for the boardroom of office parties. You can also pick up a pair of loafers for a leisurely weekend, or beautiful booties and shooties to make your everyday commute a breeze. No matter they can help you keep your seasonal look on-trend with sweet strappy or slip-on sandals to tall riding boots adorned with the perfect straps and buckles to add some pizazz. Whatever you're up for or in need of, they've got your covered!
The Brand
O'Neill, the original California surf, snow and youth lifestyle brand, was founded in 1952 when a young man named Jack O'Neill took his unstoppable passion for surfing and used it to beat Mother Nature at her own game. Pioneering the first neoprene surfing wetsuit, Jack had successfully found a way to extend his surf sessions in the bone-chilling breaks of Northern California. He opened up the garage doors to his first surf shop in Santa Cruz soon after.

The Brand 
They believe that you should love and honor the body you are in. You shouldn't just be strong physically but mentally and emotionally as well. Getting to that point will not be easy and will not happen overnight. It will require a little blood, sweat and tears. Reebok knows this and believes in you. They have created shoes that will be there for you every step of the way. Whether you're training for a marathon, bettering your health, coaching a team, or running a household there is something crafted just for you.
When you buy Reebok you become part of the family and a community. As family you will be pushed to your limits and work together to complete goals on both sides. Similar to your life, their dedication is in everything they do. They know that together the sky is the limit and with your help the world will be a better place.

The Brand
Tommy Bahama embodies laid-back sophistication. Best known for island-inspired sportswear in luxuriously soft silks and cottons, Tommy Bahama offers a full range of clothing and swimwear for both men and women. Shoes and accessories round out the collection, providing everything needed for a permanent-vacation mindset.

The Brand
Launched in 2005 with the introduction of a coveted footwear collection, the world of Vince Camuto has grown to encompass clothing and accessories that are forever modern and forward thinking. In honor of founder Vince Camuto (1936-2015), the company remains committed to crafting high-quality products at a great value.